U.S. Naval researchers asked more than 22,000 soldiers to report their own psychological conditions before and after deployment to Iraq or Afghanistan on a health questionnaire as part of a study.

Based on the soldiers' self-reported information, the researchers found that those who suffered from depression, panic disorders, and other mental illnesses before deployment were more than twice as likely to develop PTSD after returning home.
"There are multiple explanations for this with the most probable that anxiety and lack of feeling secure in critical periods of development of childhood make a person more sensitive to stress and danger and therefore prone to develop traumatic stress," noted Dr. Alexander Bystritsky, Professor of Psychiatry and Biobehavioral Sciences at the UCLA David Geffen School of Medicine.
Mental Health Problems Amplified with Army Experience
The study revealed that prior to deployment, approximately three percent of soldiers reported having suffered from some mental illness, including PTSD. Upon their return, though, eight percent of them exhibited symptoms of the condition.
The anxiety disorder is triggered after a person has experienced a traumatic event that has directly threatened his life or that of another person. The condition may cause flashbacks, isolation from others, and dependency on drugs and alcohol. Relationships with family and friends are particularly vulnerable and work problems can result.
"PTSD is frequently viewed as a complex reaction where one of the main features is heightened reactivity to stimuli that serves as reminders about the catastrophic event and inclination to interpret these reminders in the worst possible way (i.e. that another event is about to come)," explains Dr. Bystritsky.
Finding a Way to Treat PTSD
Treatment for PTSD is effective through psychotherapy, but the military is considering addressing the problem by attempting to prevent its onset altogether. By assessing early risk factors and determining those with greater likelihood of developing the condition, for example, they may be able to better prepare soldiers heading to the battlefront. Early detection can enable the military to identify and provide specialized counseling to high-risk soldiers before and after sending them off to war.
Researchers noted that previous studies have examined the relationship between pre and post deployment mental status retrospectively with mixed results, but none has been conducted assessing soldiers prospectively.
The study also found an association with the development of PTSD and bodily injuries. While that correlation was also demonstrated, it was not as great. In those cases, nearly one percent of those with previous mental disorders who had sustained a physical injury developed PTSD. However, as the severity of the injury increased, so did the onset of the mental condition.
PTSD develops in approximately eight percent of the general population, as noted at the National Center for PTSD at the U.S. Department of Veteran Affairs.
Recommended For You

1,971 Likes

1,148 Likes

789 Likes
655 Likes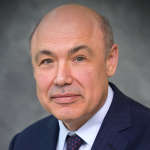 643 Likes
Date of original publication: April 09, 2013
Updated: July 12, 2016