A study conducted by a team of military scientists has revealed that returning combat soldiers are much more likely to disclose mental health problems on post-deployment screenings that are anonymous than on ones that require identification.
Headed by Lieutenant Colonel Christopher Warner, MD, the research team compared the findings of a routine mental health assessment with those of an anonymous one given to an infantry combat group returning from Iraq in 2008.
Soldiers Twice as Likely to Report Mental Illness When Secretly Screened
The study group, which consisted of approximately 3,500 soldiers returning from their third deployment in six years, completed the Post Deployment Health Assessment questionnaire just before returning to Fort Stewart, Georgia. About half of them also completed an anonymous survey simultaneously. Both surveys included standard questions regarding PTSD symptoms, suicide ideation and their mental health overall. The anonymous assessment included additional questions about the participants' perceptions of the stigma related to mental health and its likelihood in influencing honest reporting.
Soldiers were two to four times more likely to report depression, PTSD, suicidal thoughts and their desires to receive mental-health care on the anonymous survey than on the standard one. While slightly over four percent met the diagnostic criteria for depression or PTSD based on their responses on the standard assessment, twelve percent tested positive for at least one of those mental health diagnoses when responding anonymously.
Mental Health Stigma Making Soldiers Hesitant to Open Up
Dr. Warner noted that many soldiers are hesitant to report or seek help for psychiatric conditions due to concerns about their career advancements and fear of being perceived poorly. Concerns about this may also hinder some to not bother reporting any emotional problems.
The researcher added that the findings highlight the need to create programs that change soldiers' perception of mental health-care. Routine Army assessments are failing to identify most soldiers in need, and new strategies to help eradicate the stigma associated with mental illness are necessary, he said.
According to the Department of Veterans Affairs, approximately 15% of soldiers from Iraq and Afghanistan are believed to be currently suffering from PTSD, a condition that generally affects about 3.6% of the general American population. The agency also estimates that during their lifetimes, 30% of those veterans are likely to suffer from the anxiety disorder.
Seriousness of PTSD
Exposed to violence and disturbing images, combat soldiers are particularly vulnerable to developing PTSD. The mental illness interferes with daily routines, challenging soldiers' ability to return to a productive civilian life. Frequent symptoms include nightmares, flashbacks and anger. Some become numb and emotionally isolated, with personal and professional relationships becoming profoundly affected. The onset of symptoms varies, and some soldiers struggle to overcome physical injuries simultaneously.
Current treatment for PTSD involves medication and psychotherapy, though scientists are exploring new avenues to treat the psychiatric illness, especially as the number of traumatized soldiers returning from more than a decade in two wars continues to grow.
Recommended For You

1,971 Likes

1,148 Likes

789 Likes
655 Likes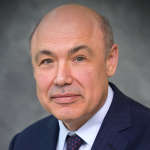 643 Likes
Date of original publication: April 09, 2013
Updated: January 12, 2017