A legal case invoking post-traumatic-stress disorder (PTSD) as a defense against premeditated murder ended this week with a North Carolina judge sentencing an army veteran to life without parole for sexually assaulting and killing his infant stepdaughter.

Judge Osmond Smith made his ruling in the matter of 28-year-old Joshua Stepp after a jury comprised of an equal number of men and women was unable to unanimously come to a decision in the sentencing phase. According to applicable law, when juries are deadlocked in death penalty cases, the presiding judge must impose a life sentence without parole.
Joshua Stepp Served His Country
Stepp served in the Iraq War, returning to civilian life with emotional wounds triggered by the traumatic events he suffered in combat. Witnessing the dismembered bodies of fellow soldiers' blown apart by enemy bombs, he apparently collected the remains of some in a pizza box, the only container he could find at the time.
According to the defense, Stepp suffered from PTSD, with the defendant himself revealing to jurors that he was also drunk and under the influence of painkillers when he killed 10-month-old Cheyenne Yarley, his wife's child from a previous marriage. Stepp acknowledged committing actions which ultimately lead to the baby's death from severe head and brain injuries, but he claimed that no sexual attack occurred; instead, he and his attorneys suggested the damages to her genitals occurred from rough wiping when Stepp changed Cheyenne's diapers that fateful evening, November 8, 2009. During testimony, Stepp also said his memory of that night was spotty, with him only able to recall some of the more intense moments.
The Seriousness of PTSD
With the country facing the return of thousands of traumatized soldiers, the case underscores the extent to which mental illness triggered by military service can be used as a defense in violent cases.
The Department of Veterans Affairs has reported that nearly 200,000 soldiers from Iraq and Afghanistan have already been diagnosed with PTSD, and the number is expected to increase as combat soldiers continue returning.
PTSD is an anxiety disorder that results from a traumatic experience where one's life or that of another person is threatened. Victims of rape, child abuse, domestic assault, car accidents, urban violence and natural disasters are susceptible to developing the stress disorder. Exposed to graphic and gruesome violence, combat soldiers are also clearly at risk.
Does PTSD Hold Up As a Valid Excuse?
To date, many veterans committing minor offenses have seen their sentences reduced after claiming PTSD as a defense. Experts have acknowledged that soldiers scarred by their experiences deserve support, though defense attorneys and prosecutors differ on whether or not the PTSD claim is meritorious, especially in cases involving more serious violent crimes.
In Stepp's case, his lawyers sought a second-degree murder conviction, which unlike a first-degree one, cannot be punished by death. They argued that their client's mental illness obstructed him from intentionally killing his stepdaughter. The jurors disagreed, convicting him of first-degree murder and sexual assault on September 8. However, they were ultimately unable to agree in the sentencing phase, which lead to the judge's ruling.
Recommended For You

1,971 Likes

1,148 Likes

789 Likes
655 Likes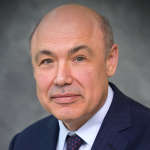 643 Likes
Date of original publication: April 11, 2013
Updated: July 12, 2016