The Army has launched a new online learning tool to inform caregivers and families of wounded, ill, and injured soldiers of the military's comprehensive plan for their loved ones' recovery and transition.

Recognizing the critical role families play in soldiers' successful transition to life after injury, the Army has developed the Warrior Care and Transition Program to help caregivers understand and participate more effectively in their soldier's recovery. Specifically, the online tool provides information on Warrior Transition Units (WTU), the Comprehensive Transition Plan (CTP) and its seven-step process, available resources, and the role and responsibilities of the caregiver.
The Army created 29 WTUs throughout the world to realize its goal—to heal and transition--for its 8,500 wounded, ill, and injured soldiers who require at least six months of rehabilitative care. The mission is achieved through the CTP, a seven-step individualized process which includes: intake, assessment, goal setting, rehabilitation, review, pre-transition, and post transition.
Modules to Help Soldiers and Loved Ones Day-to-Day
The CTP incorporates day-to-day activities for families and soldiers to engage in and establishes relationships with key healthcare professionals involved. Setting realistic expectations, understanding long-term medical needs and providing ongoing support, in addition to attending to logistics such as setting appointments, managing medications and prescriptions, and monitoring one's own health and children's needs are some of the sample tasks that the learning module informs families about.
A key component of the CTP after intake and assessment entails goal setting; a soldier creates a personalized plan with short and long term goals in the following six areas of his post-injury life: career, emotional, family, physical, social, and spiritual. For some, future plans entail a return to the force, while for others it outlines a transition to civilian life. The online training tool explains the families' function in each step, providing details on how they can best support their soldier throughout the entire process.
A multi-disciplinary team also guides soldiers and their families in this potentially difficult task of understanding career options, staying alert for signs of depression and other related mental health problems.
The Transition from Soldier to Civilian is Rough
While many soldiers suffer visible injuries from combat duty, many are also struggling with Post-traumatic Stress Disorder (PTSD), an invisible, yet equally challenging, psychological wound. The risk of developing PTSD is greater among the injured and increases relative to exposure to combat-related trauma, according to the US Department of Health & Human Services.
PTSD is a severe anxiety disorder triggered by exposure to a traumatic event. It results in lingering stress and extreme fear even when the danger is over. Soldiers are especially vulnerable to developing the condition as they face constant threat and often experience violent and terrifying events.
PTSD causes flashbacks, nightmares, and recurrent thoughts. Feelings of guilt and depression may lead to isolation from others, a loss of interest in activities previously enjoyed, and drug and alcohol abuse. Relationship conflicts and work problems tend to ensue as sufferers are prone to irritability and angry outbursts.
Recommended For You

1,971 Likes

1,148 Likes

789 Likes
655 Likes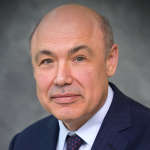 643 Likes
Date of original publication: April 09, 2013