It's not often we see parents at odds with veterans. But that's exactly what happened when the VA selected a site for a new PTSD treatment center for returning soldiers directly across the street from a school in San Diego, California. Citing concerns for children's safety, parents, students, and neighborhood residents of Old Town Academy voiced their opposition to the opening of the Aspire Center.
How it All Started
The parents' concerns stemmed from fears that angry and violent tendencies, sometimes seen amongst PTSD sufferers, could occur outside the facility, on the street shared by the K-8 charter school. Such outbursts might lead to disruptive and dangerous behavior and could even force the school into lockdown mode.
In a two-hour public hearing addressing the issue this past week, 44 people spoke, with eight expressing opposition. Most speakers, ranging from retired military individuals to medical experts, expressed strong support for the facility, noting that traumatized soldiers are neither violent nor criminals.
While some still harbored concerns, the opposing sides ultimately reached a compromise with the VA. The deal entailed forming a committee to oversee and monitor the Center. Committee members will be comprised of personnel from the nearby chamber of commerce and from a community organization, two parents and one school administrator, a mental health agency representative, a San Diego Police Department representative and a staff person from the Center.
"At the end of the day, it's about the school and the Aspire Center being good neighbors," noted Marcela Escobar, a representative of Old Town Academy.
After hearing arguments on all sides and learning of the deal reached, the council members approved a conditional-use permit for the 40-bed facility, aimed at treating local veterans of Iran and Afghanistan struggling with the psychological disorder.
Councilwoman Marti Emerald emotionally recalled her father's suffering from PTSD upon his return from World War II, saying, "Dad, if you're watching, this is for you."
Aspire Center
Part of a five-year, $30 million effort to improve resources in San Diego—where the majority of the country's newest veterans live, the Aspire Center also seeks to eliminate homelessness among vets in the next three years.
With patients housed in the facility for up to four months, the Center will be able to provide inpatient therapy for those young soldiers who do not need hospitalization but require extra support for their emotional wounds.
Understanding PTSD
PTSD is an anxiety disorder triggered after one experiences or witnesses a traumatic event where either his or someone else's life is in jeopardy. The onset varies, though typical symptoms include flashbacks, nightmares, isolation, avoidance of certain places that trigger memories of the event, angry outbursts, and difficulty concentrating.
Combat duty is a common trigger for PTSD, with soldiers frequently exposed to harrowing acts of violence and graphic images of brutality and death.
Recommended For You

1,971 Likes

1,148 Likes

789 Likes
655 Likes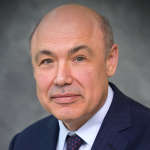 643 Likes
Date of original publication: April 02, 2013
Updated: July 12, 2016