Oxytocin is a hormone produced by the hypothalamus and plays an important role with the neuroanatomical system of intimacy in the brain. Oxytocin can be thought as the key to bonding because it helps people develop attachment and love towards others. Past studies have identified oxytocin as a key component in bonding between a mother and her baby. And inversely, low levels of oxytocin in a new mother's blood are linked to depression and poor bonding behaviors.
Valsama Eapen, a medical professor at the School of Psychiatry at the University of New South Wales, works to further define the role oxytocin plays in separation anxiety. Published on September 17, 2014, in PLOS ONE, Eapen explores the connection between low oxytocin levels, and the development of separation anxiety and depression in new mothers.
Assessing Mental Health and Oxytocin Levels before and after Birth
Recruited from a local general hospital antenatal clinic,127 pregnant women participated in the study. All participants were asked to complete the following questionnaires during pregnancy and at three months postpartum:
Adult Separation Anxiety Scale Questionnaire (ASA-27): A 27-item questionnaire used to help differentiate between a "separation anxiety group" and a "without separation anxiety group."
Edinburgh Postnatal Depression Scale (EPDS): A 10-item report used to screen for depression in the perinatal stage.
State and Trait Anxiety Inventory (STAI): A 40-item list that differentiates between current, situational, state anxiety and general, trait anxiety symptoms.
Attachment Style Questionnaire (ASQ): A 40-item self-report used to measure an adult's attachment to others.
Mother-to-Infant Bonding Scale (MIBS): An 8-item scale used to measure how a mother feels towards her baby during the early postpartum period.
The Measure of Parental Style (MOPS): A self-report used to assess parenting styles for the first 16 years of life.
Oxytocin levels were measured using plasma oxytocin extraction and radioimmunoassay twice during the study, at the same time the questionnaires were completed.
Oxytocin Levels Fall, While Anxiety and Depression Rise after Birth
The oxytocin levels measured at the 28 and 32+ week marks of pregnancy showed no significant differences. However, the questionnaires revealed that 13% suffered from clinical depression, 25% suffered from state anxiety, 31% suffered from state anxiety, and 44% showed adult separation anxiety symptoms.
When the women were reassessed at three months postpartum, significant relationships between oxytocin and adult separation anxiety emerged. Those with anxiety and depression showed significantly lower levels of oxytocin. "Available evidence from the literature in conjunction with our findings suggests that the oxytocin level underpinned by oxytocin receptivity is a relatively stable trait that reflects an individual's habitual mode of affect, attachment representations and interpersonal relationship style which in turn has a significant impact on pro-social behaviors and parenting style," concludes Eapen.
How to Increase Oxytocin Levels
Seeing how depression and anxiety manifests when oxytocin is low, the obvious solution is to increase the amount of oxytocin in the body. But how can mothers battling postpartum depression and perinatal anxiety do that? While taking selective serotonin reuptake inhibitors (SSRIs) can help, there are a few ways to get the body to naturally produce oxytocin.
Pet an animal
Listen to your favorite songs
Massage your breasts
Have sex
These activities have been proven to increase oxytocin levels. While replenishing levels back to normal may take a while, try incorporating these exercises to help speed up recovery.
Recommended For You

8,412 Likes

247 Likes

32 Likes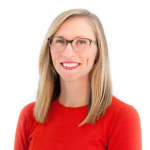 20 Likes
7 Likes
Sources
Valsamma Eapen, Mark Dadds, Bryanne Barnett, Jane Kohlhoff, Feroza Khan, Naomi Radom, Derrick M. Silove (2014, September). Separation Anxiety, Attachment and Inter-Personal Representations: Disentangling the Role of Oxytocin in the Perinatal Period. PLOS ONE; doi: 10.1371/journal.pone.0107745
Miller, S. C., Kennedy, C., DeVoe, D., Hickey, M., Nelson, T., & Kogan, L. (2009). An examination of changes in oxytocin levels in men and women before and after interaction with a bonded dog. Anthrozoos: A Multidisciplinary Journal of The Interactions of People & Animals, 22(1), 31-42.

Nilsson, U. (2009). Soothing music can increase oxytocin levels during bed rest after open‐heart surgery: a randomised control trial. Journal of clinical nursing,18(15), 2153-2161.
Yokoyama, Y., Ueda, T., Irahara, M., & Aono, T. (1994). Releases of oxytocin and prolactin during breast massage and suckling in puerperal women.European Journal of Obstetrics & Gynecology and Reproductive Biology, 53(1), 17-20.
Carmichael, M. S., Warburton, V. L., Dixen, J., & Davidson, J. M. (1994). Relationships among cardiovascular, muscular, and oxytocin responses during human sexual activity. Archives of sexual behavior, 23(1), 59-79.
Date of original publication: September 19, 2014
Updated: October 23, 2015