Fourth of July marks the day when the United States of America declared its independence from Great Britain. It's a day to celebrate the birth of a nation. And to celebrate, Americans across the nation take the party outdoors with barbeques and fireworks.

With the Fourth of July right around the corner, Anxiety.org would like to remind people to please responsibly play with fireworks. All fifty states allow at least some types of consumer fireworks to be sold and set off. Firework booths and stands often pop up in parking lots as the Fourth of July approaches.
While playing with and watching fireworks is a common thing to do on Independence Day, people often forget to acknowledge that not everyone is comfortable with these festivities - particularly if the sounds of decorative exploding balls of fire resemble the sounds of gunshots.
Fireworks Can Sound a Lot Like Gunshots
According to 2014 data from the Census Beureau, upwards of 21.8 million veterans have put away their boots and returned home to their families in the U.S. Almost six million of those veterans live in California, Texas, and Florida alone, and according to USDVA statistics, up to 20% of those returning veterans suffer from PTSD. This is a huge population - over 4 million veterans across the United States who could potentially suffer heightened anxiety this upcoming 4th.
For those who have served in active duty, loud and sudden noises can sound like gunfire, triggering PTSD, anxiety, and panic attacks. The problem isn't usually fireworks shows either - veterans can safely prepare for these events, both physically and mentally. Unexpected fireworks are the real issue: "you hear that boom, it can trigger you right back to something -- a place you don't want to go," war veteran Eric Calley told CBS news this month.
Creating a Safer Space for Veterans and PTSD Sufferers
One nonprofit organization, Military with PTSD, has already taken steps to remedy the situation and create a safer environment for veterans and PTSD sufferers. The organization has sent out over 2,000 signs designed to be placed on lawns and in front of houses that ask neighbors to keep veterans in mind. "Combat Veteran Lives Here, Please Be Courteous with Fireworks", the signs say, and their popularity (the organization has over 3,000 more requests on backlog) indicates that this is a real issue for veterans during this holiday.
Some veterans emphasize that they're not asking for a complete end to recreational fireworks. It's the surprise that's the problem, so those suffering from PTSD just ask to be properly informed beforehand. Those extra, miscellaneous fireworks set off before or after the 4th are even bigger issues, as veterans will be even less mentally prepared for fireworks set off without any kind of warning or notice.
So, this 4th of July, try to be attentive of the needs of veterans around you. If you have a neighbor who served in active combat, talk to them about their comfort levels with fireworks, and let them know if you're planning to set off recreational fireworks. This year, make sure everyone has a safe and happy 4th!
Recommended For You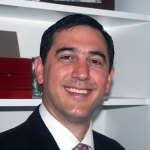 3,438 Likes

2,055 Likes

1,155 Likes

817 Likes

233 Likes
Date of original publication: July 03, 2015
Updated: May 25, 2017