The David Lynch Foundation Highlights Need To Prevent And Treat PTSD
Award-winning filmmaker David Lynch is donating $1 million in grants through his foundation to teach transcendental meditation to soldiers and veterans suffering from post-traumatic stress disorder (PTSD).
The Operation Warrior Wellness division of the David Lynch Foundation will receive and allocate the funds for meditation training to active-duty and returning service-members struggling with PTSD. Past recipients of such grants include Iraq and Afghanistan Veterans of America, the Wounded Warrior Project and UCLA's Operation Mend.
Why Does David Lynch Care About PTSD?
David Lynch is a renowned producer, director and writer in television and film, with credits including the TV series "Twin Peaks," and the movies, "Blue Velvet," and "Wild at Heart." In addition to his entertainment fame, he is a devoted transcendal meditation practitioner, who established his foundation in 2005 to finance stress-reducing programs for at-risk populations. In addition to providing services for military personnel suffering from PTSD, his organization has funded programs for inner-city students, jail inmates, American Indians, and homeless men in recovery programs. The David Lynch Foundation has also been funding research at universities and medical schools to explore transcendental meditation and stress-reducing techniques for other psychological problems.
PTSD Seen In Military Personnel
PTSD often results from traumatic events experienced during combat duty. The constant threat of attack, violent skirmishes, brutal ambushes, and graphic images put soldiers at heightened risk of developing the mental condition. Symptoms can begin anytime, and include nightmares, flashbacks, avoidance and isolation, heightened vigilance, angry outbursts and difficulty concentrating. Physical manifestations such as sweating and a racing heart may be triggered when the sufferer is exposed to places or people that remind him of the traumatic event.
Traumatic experiences generally cause extreme fear and helplessness and occur when one is personally threatened or has witnessed another person's life in jeopardy. PTSD may be diagnosed for an individual whose symptoms persist for at least one month, contribute to ongoing stress and interfere with daily life. In addition to war experiences, events such as rape, kidnapping, abuse, car accidents and natural disasters may also lead to PTSD.
Practicing Mindfulness With Transcendental Meditation
Transcendental meditation, or TM, is a simple and quick technique of personal introspection designed to improve focus, reduce stress and enhance overall health. Its emphasis on reaching a state of deep internal relaxation encourages awareness that is supposed to surpass or 'transcend' stressful thoughts and emotions.
This relaxation technique is practiced twice a day, for 20 minutes each time, with eyes closed and in a quiet, comfortable chair. Based on ancient traditions from India, TM does not involve concentration on a particular thought and subject, but rather seeks to still the mind to achieve a state of restful alertness. The exercise can be taught with a certified TM teacher through a series of steps and personal meetings.
Is Transcendental Meditation A Cure-All For PTSD?
Transcendental meditation has been associated with improved brain function, increased creativity, and improved physical performance. Research by the National Institute of Health and those published in peer-reviewed medical journals has suggested a positive association between TM and improvements in various mental and physical conditions.
As a complementary treatment for anxiety disorders, transcendental meditation generally has strong support from the medical establishment. It is generally considered beneficial to patients, with no serious side effects noted. Ongoing studies continue to explore its long-term efficacy and new medical applications.
Recommended For You

1,971 Likes

1,148 Likes

789 Likes
655 Likes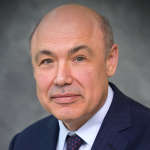 643 Likes
Date of original publication: April 02, 2013