The U.S. 9th Circuit Court of Appeals blasted the Department of Veterans Affairs (VA) yesterday for failure to provide timely care for returning soldiers struggling with combat-related psychological illnesses and issued orders to revamp the agency.
"Many veterans with severe depression or [PTSD] are forced to wait weeks for mental health referrals…for those who commit suicide in the interim, care does not come soon enough," wrote Judge Stephen Reinhardt and Senior Judge Procter Hug in the ruling.
Stating that the VA's "unchecked incompetence has gone on long enough," the judges stated that the agency violated veterans' constitutional rights in delaying mental healthcare.
Delaying Vital Healthcare to Veterans in Need
Those delays may have contributed to the alarmingly high rate of suicides among veterans and exacerbated the distress experienced by soldiers with PTSD and their families. Presently, 18 returning soldiers commit suicide daily, with an additional 1,000 attempting to take their own lives each month.
The court stated that if Congress or the President had resolved the VA's "egregious" problems when they surfaced years ago, judicial intervention would have been unnecessary. They also expressed frustration with all the parties for failing to resolve the complex problems after arguing the case in the lower court years ago.
The plaintiffs in the case, Veterans for Common Sense and Veterans United for Truth, Inc., also requested changes in compensation procedures for death and disability claims.
The judges cited that while the Administrative Procedure Act prevented them from granting recourse in that matter on procedural grounds, they did have authority to rule against the VA for "delays in the delivery of mental health care" and "procedural deficiencies in the compensation claims" as constitutional violations.
Consequences of Not Screening Veterans
The ruling cited a 2008 RAND Institute study showing that 18.9% of returning US service members previously deployed in Iraq and Afghanistan suffer from PTSD or severe depression. Without prompt treatment, many turn to alcoholism, drug abuse, homelessness, anti-social behaviors, or suicide.
Moreover, a Katz Suicide Study from 2006 found that veterans had a suicide rate about 3.2 times higher than the general population. In response, the VA established a Mental Health Strategic Plan focusing on reducing suicide rates among returning troops, but much of the program was never implemented.
The judges ordered a San Francisco district judge to supervise the overhaul of the agency's mental health system and to monitor the VA indefinitely.
Chief Judge Alex Kozinski dissented, citing the court's lack of authority in such cases as dictated by Congress, and wrote that the majority's decision will further delay help for wounded veterans.
"This is a recipe for endless rounds of litigation," he wrote, "and will undoubtedly distract the VA from its ultimate mission: taking care of veterans who risked their lives for our nation."
Recommended For You

1,971 Likes

1,148 Likes

789 Likes
655 Likes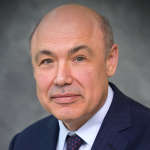 643 Likes
Date of original publication: April 11, 2013