Army Secretary John McHugh made good on his promise to open a massive review of nearly 200,000 medical files of current and past service members from the past 10 years.
The goal: To uncover unjustified reversals of mental illness diagnosis, including post-traumatic stress disorder (PTSD), made by medical administrators to cut costs. Currently, McHugh promises to complete the review in less than 90 days.
An Unparalleled Step Forward
The review, announced weeks ago by McHugh but not explained in detail until now, was triggered by a scandal that erupted in February 2012; involving the suspension of a chief medical officer at the Madigan Health Center in Tacoma, Washington on Joint-Base Lewis-McChord. The facility serves as one of the largest check-in points for soldiers returning from Iraq and Afghanistan.
An Army ombudsman was sent to investigate Madigan's handling of mental health cases after soldiers complained their mental health needs were being neglected. The investigation uncovered evidence suggesting that administrators were urged to be wary with taxpayers' money, since the cost of providing lifetime benefits to emotionally-affected soldiers could reach $1.5 million per soldier.
The Madigan investigation prompted the temporary suspension of the presiding medical officer, Col. Dallas Homas, and led to the rescreening and reversal of various soldiers' diagnoses at Madigan as well as other facilities.
The Terms of the Review
The current review will examine cases which specifically involved determining whether or not a soldier should be retired for medical purposes. Over 200 staff workers in 31 military hospitals will be pouring over digital and paper data to check for cases where a mental health diagnoses was initially made, but later downgraded or changed.
The soldiers pertaining to such cases, whether currently on active duty or inactive from service, will be given the chance for a new examination of their files—regardless of the number of years passed—to evaluate if a mistake was made.
Aware of the mishandling of mental health cases at the Madigan facility, administrators will also evaluate other Army hospitals for similar shortcomings. As reported by Major Gen. Richard Stone, Army deputy surgeon general, the Army Secretary wants to ensure the Army has not "left any service member disadvantaged."
The Effects of PTSD
PTSD is an anxiety disorder commonly afflicting those involved in combat and warzones. It arises after an individual experiences a traumatic event where either his life or someone else's is threatened with injury or death.
PTSD is characterized by flashbacks, nightmares, isolation and detachment from people and places, hyper-vigilance, angry outbursts, difficulty concentrating and biological manifestations of stress such as sweating, shaking and rapid breathing.
The intense fear and feelings of helplessness sufferers experience often affects their professional and personal relationships, and may lead to drug and alcohol abuse. Other traumatic events that may lead to the development of PTSD include: rape, violence, kidnapping, natural disasters, and accidents.
Some people overcome horrifying experiences and recover readily, while others develop and suffer from PTSD. Research continues to explore factors like previous emotional state, genetics and environmental conditions to determine what makes one individual more prone to the condition than another.
Recommended For You

1,971 Likes

1,148 Likes

789 Likes
655 Likes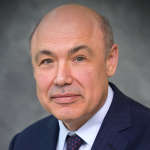 643 Likes
Date of original publication: April 02, 2013