Sick Soldiers Refused Medical Retirement
A top military medical official has been temporarily suspended from his position amidst an investigation over whether the Army has been reversing soldiers' post-traumatic stress disorder (PTSD) diagnoses to cut costs.
Col. Dallas Homas, a West Point graduate and head of the Madigan Healthcare System since March 2011, expressed optimism that the investigation will reveal accurate facts and clear him and his team of any wrongdoing. Maj. Gen. Philip Volpe, head of the Western Regional Medical Command which supervises the Madigan Center, indicated that the removal is routine during such investigations.
The Madigan Center, located in Tacoma, Washington on Joint Base Lewis-McChord, serves thousands of service-members returning from Iraq and Afghanistan.
The Army's inquiry is focused on allegations against a forensic psychiatric team at the facility whose primary role is to evaluate soldiers for medical retirement consideration due to PTSD. Of particular interest is the facility's unique practice of having doctors refer cases with unclear diagnoses to the forensic team to determine the final diagnoses, without the team ever meeting the patient.
PTSD Diagnoses Cost The Miliary $1.5 Million
In November 2011, an Army ombudsman investigating soldiers' complaints wrote a memo about a lecture where a member of the psychiatric team discussed the need to be cautious with taxpayers' money, stating that a PTSD diagnosis could cost $1.5 million in lifetime benefits per soldier.
That investigation triggered a re-screening of several soldiers for PTSD by physicians at Walter Reed National Military Medical Center, with more soldiers expected to receive second reviews at that facility in the coming weeks as well.
The ombudsman report also captured the attention of leaders in Congress, including US Senator Patty Murray (D-Wash), chair of the Senate's veterans affairs committee. US Rep Norm Dicks, also from Washington, accused the Army of caring more about money than about soldiers.
The ongoing investigation is also examining the closure of an intensive outpatient stress treatment program at Madigan to determine how it could be shut down despite a growing need for such services.
The Seriousness Of PTSD Is Being Overlooked
PTSD is an anxiety disorder resulting from a traumatic experience. Combat soldiers are especially vulnerable to developing the condition due to exposure to violence and life-threatening situations. With the onslaught of soldiers returning from tours of duty in Iraq and Afghanistan, the rate of soldiers suffering from PTSD has skyrocketed and is expected to continue increasing.
The condition, which can appear anytime after experiencing a traumatic event, manifests itself emotionally, psychologically and physiologically. Common symptoms include nightmares, flashbacks, hyper vigilance, isolation from places and people, irritability, difficulty concentrating, and angry outbursts. Many also experience a racing heart, sweating and other biological signs of distress.
Personal and professional relationships often suffer, with many patients struggling financially and unable to return to work. Drug and alcohol abuse is also common, and many soldiers avoid seeking help due to the stigma associated with mental health.
Dr. William Keppler, head of the psychiatric team has also been placed on clinical leave, with Col. Mike Heimall of the Irwin Army Community Hospital in Kansas acting as chief of Madigan in the interim.
Recommended For You

1,971 Likes

1,148 Likes

789 Likes
655 Likes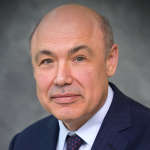 643 Likes
Date of original publication: April 02, 2013