Receiving full access to personal medical records increases cancer patients' satisfaction with their treatment without increasing their anxiety, according to a new study by French scientists.

Determining how much information to provide to patients facing malignant diseases is an ongoing debate among healthcare providers. Clearly, empowering patients with information about their condition encourages trust and participation in the decision-making process. What is less clear, however, is how and to what extent to disseminate that information without overwhelming the patient or contributing to his or her anxiety.
Lead researcher Gwenaelle Gravis, M.D. of the Paoli-Calmettes Institute in Marseille, France, and others conducted a study to evaluate the impact of providing full access to medical records on cancer patients' anxiety, quality of life and satisfaction.
Taking Care of Cancer Patients
Investigators randomly assigned 336 patients recently diagnosed with breast cancer, colon cancer or lymphoma who were beginning outpatient adjuvant chemotherapy into either an SFA (systematic full access) group or an RA (requested access) group. Adjuvant refers to secondary therapy that is administered with the goal of destroying any remaining or invisible cancer cells throughout the body after initial tumors have been treated. Such therapies are intended to reduce the likelihood of the cancer recurring.
Patients in the RA group received information they wanted from their medical records upon request or as offered by their doctors. They did not receive any additional access to their medical documents.
Patients in the SFA group were offered an organized medical record, or OMR, in a briefcase, to be brought to all appointments for continual updates. The OMR included reports on all surgeries, diagnostic tests, x-rays, pathology results, hospitalizations, observation notes from their doctors and nurses and treatment information. A user guide explaining medical terminology was also included, along with assistance from healthcare specialists as needed to interpret the material.
Patients Want to Know What's Going On
Researchers evaluated the patients' anxiety levels using the Spielberger State-Trait Anxiety Inventory assessment before, during and at the conclusion of their treatment. Patients were also asked to complete questionnaires about their quality of life at varying intervals, and about their satisfaction with the OMR at the end.
The study revealed that 98% of the patients who had the opportunity to receive their OMR chose to obtain it. They also did not show any significant increase in their anxiety levels as compared to those who only had access upon request. Additionally, the SFA patients demonstrated a slightly higher, though statistically insignificant, level of satisfaction with the information.
Given the findings, researchers suggest that having complete access to medical records facilitates patients' trust in their medical providers and care. Published online in the journal Cancer, the study indicates that cancer patients may benefit from knowing about their conditions without that information being a source of anxiety.
The authors noted, however, that the results were based on patients whose cancers were predominately in the early stages and with good prognoses. The conclusions may differ with more critically-ill or terminal patients, and further research would be necessary to assess those circumstances. They also indicated a need for additional exploration into patients' response to medical records attained via other outlets and settings, such as through electronic access at patients' homes.
Recommended For You

3,945 Likes
2,127 Likes

1,935 Likes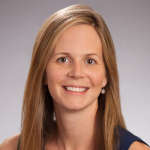 1,569 Likes

1,383 Likes
Date of original publication: April 09, 2013